Easy way to stock your pantry and basics
With the rise in prices, and the hit or miss availability of some items lately, I'm going back to what we did to survive our earlier years when we had small paychecks and a growing family. I've shared a favorite cookbook, a menu planning technique, and today I'm sharing a way that keep my pantry and basics stocked up without breaking the bank, or having to go out on an emergency run to the store.
Years ago I made a perpetual grocery list. It's just a printable spreadsheet with all the items we usually buy on it. I don't have a copy of mine to share, because my list of items probably looks a lot different than what you'd have on yours, but I encourage you to make your own, it's been so handy over the years!
In the center "freezer" column you'll see my "shopping cycle" of items we used to often run out of. When I go to the store each week, I first check our stock on these items and add what I need to the list.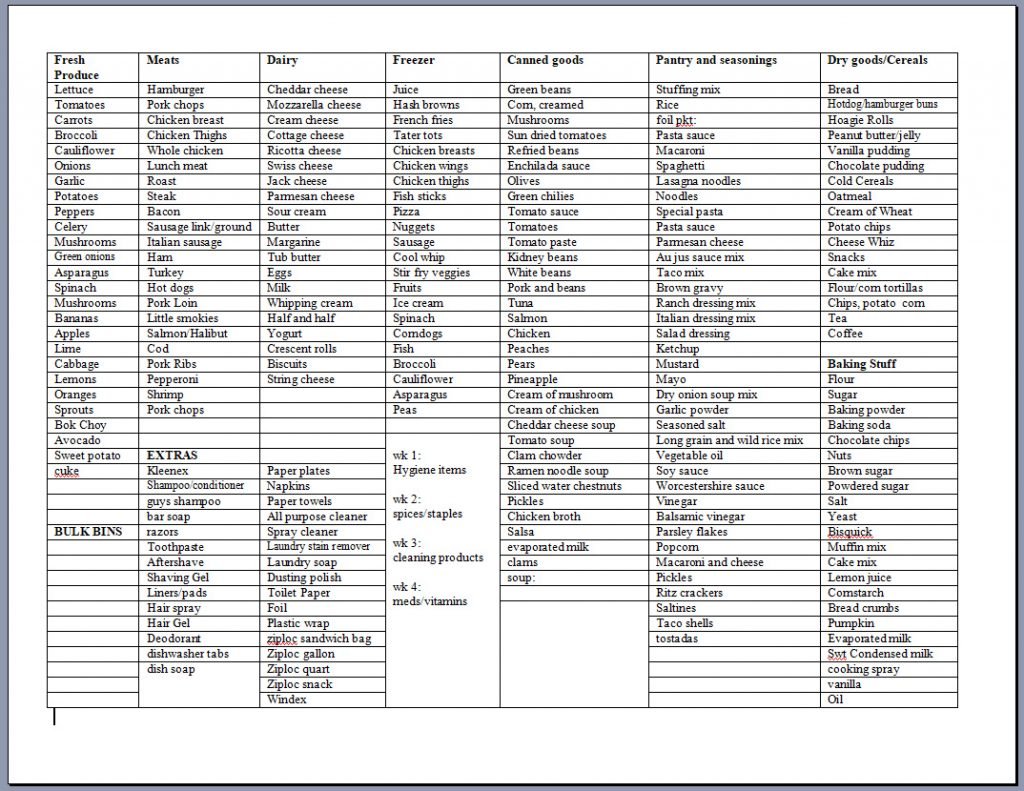 Week 1
On week 1, I check our stock of hygiene items, and see what we've used and need to restock. For us this includes: soap, deodorant, shampoo/conditioner, toothpaste, mouthwash, feminine products, shaving products, toilet paper, and if you have young children, diapers and wipes, etc.
Week 2
Week 2 is when I go through our kitchen and check the supply of spices and pantry basics like canned soups, noodles, rice, canned beans/veggies, etc.
Week 3
On week 3, it's checking our stock of cleaning products: laundry soap, laundry stain remover, dryer sheets, disinfectant spray/wipes, floor cleaner, dish soap, dishwasher tabs, Windex, Pinesol, etc.
Week 4
And on week 4, it's time to check and stock up on all the over the counter medications, vitamins, and supplements.
I love the tips I've gotten from you on the other blog posts, so if you have a good system to keep things stocked up in your home, please share below!