November Hopefuel Planner set up
For November I am testing out a Hopefuel planner from Hopefuel.co I reached out to Heather who graciously sent me a 6 month daily planner to try out and share with you. (I'm not in my Bullet Journal for these last few months of the year because I ran out of pages!)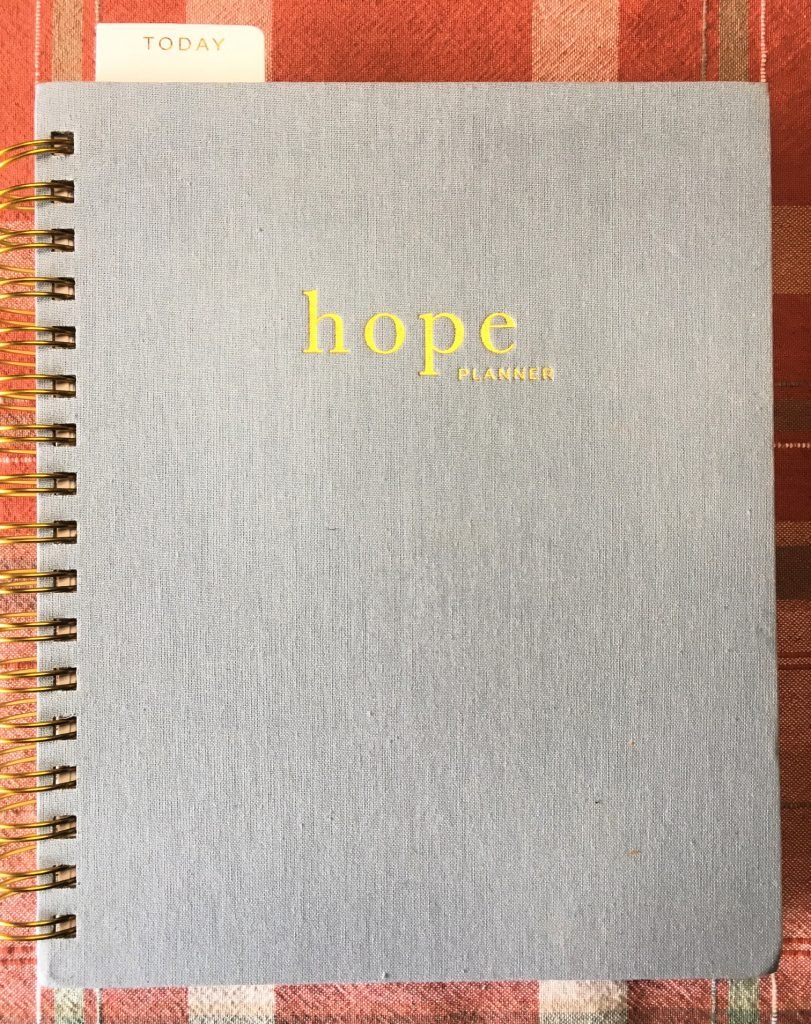 It's a nice fabric covered hardback spiral planner. This daily version is good for six months, the weekly option is for the whole year. All the details are here. They do an excellent walk through of each style.
Here's how I am setting it up for this month.
Each new month has a double sided lined page to use for whatever you want. I used mine for a November menu list on this side….
And on the other side I used it to make a habit tracker. I had to draw the vertical lines (this would be super nice if it were dot grid instead of lined). I'll have to re-list the items below these ones to finish off the month, but that's not a huge deal.
The month intro page has a block for Devotion, Projects, and Notes. I'm not exactly sure if I was supposed to choose a scripture to study for the month and a memory verse…? So I left that part blank.
On the next spread, there's an undated calendar with a prayer list down the side, which is super cool to remind me who I'm praying for this month.
Each Sunday has two pages. The left is a Devotion page with "Scripture, Confess, Praise, and Prayers" to write out. On the right is a blank page to put down sermon notes or whatever else you want. I didn't get to it this past Sunday but hope to on the one coming up.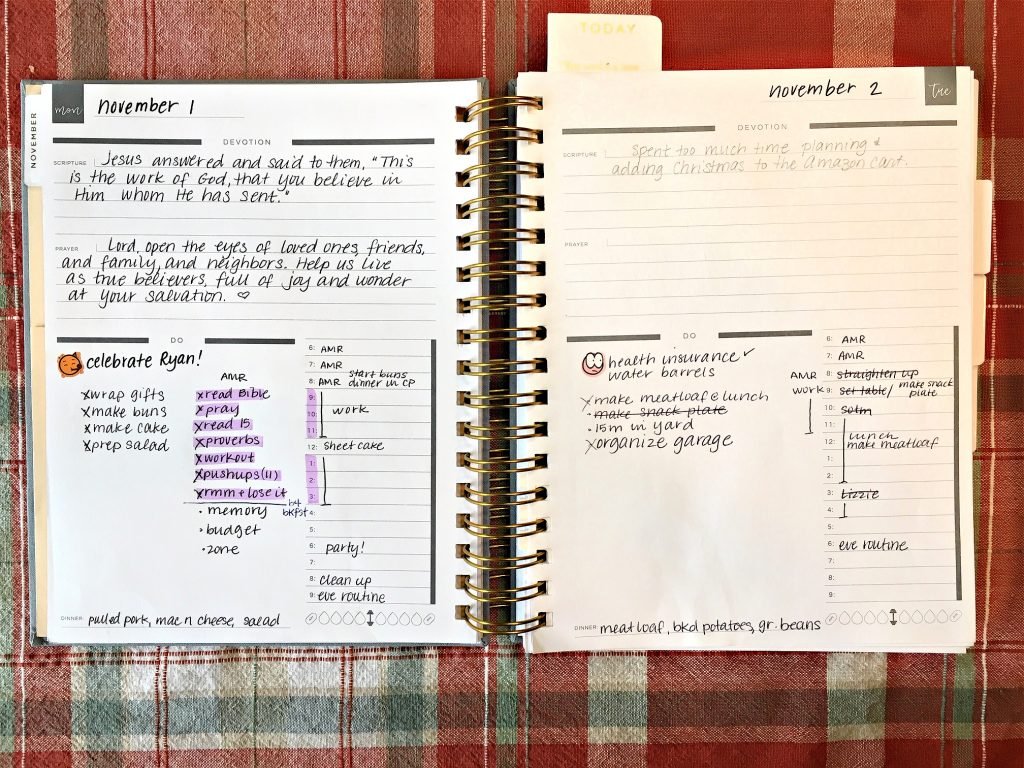 And here are the daily pages. I love that it starts with "scripture" and "prayer" at the top of the page. Then there's half a page to make your to do list along with a time block and dinner and habits section.
I really enjoy the scripture section. This year I'm reading through the Bible in a year and it is too easy to read without reflecting. But having this section staring me in the face encourages me to take a few minutes to pick a verse from the reading and make a prayer from it. There is plenty of room for me to plan my day at the bottom of the page.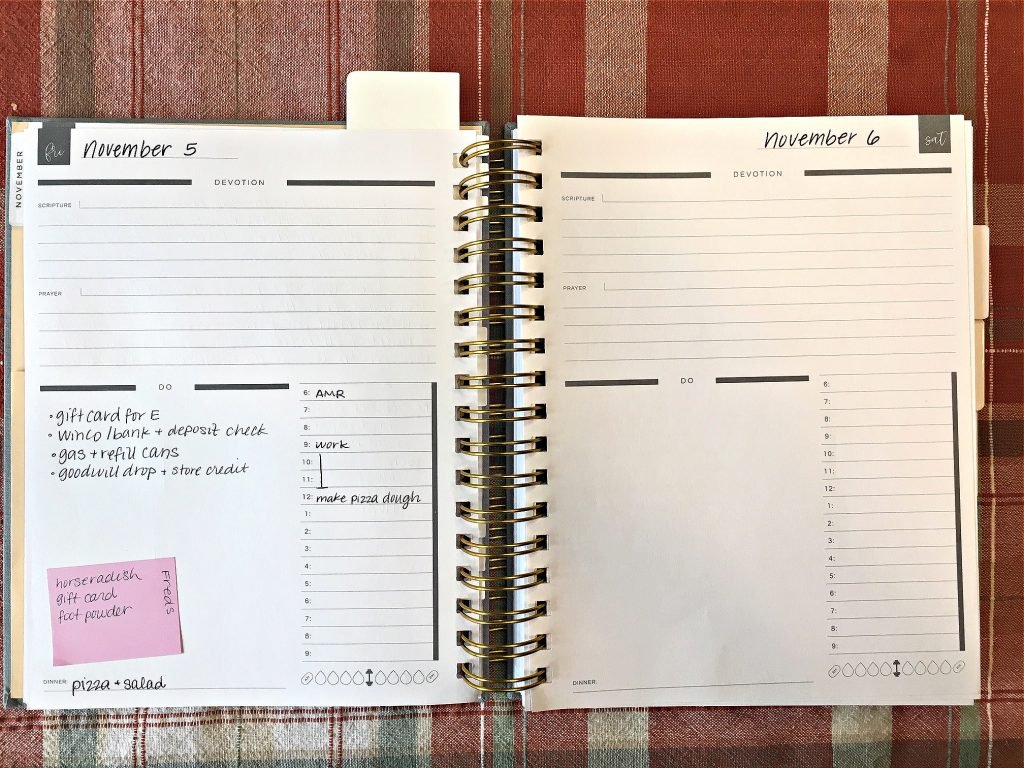 I'll do a mid month update and also a review at the end of November and let you know how it worked for me.