In November, I used the Hopefuel planner for the entire month to test it out and see what I thought. (You can see the set up for the month here, and the reason why I'm not bullet journaling right now here.)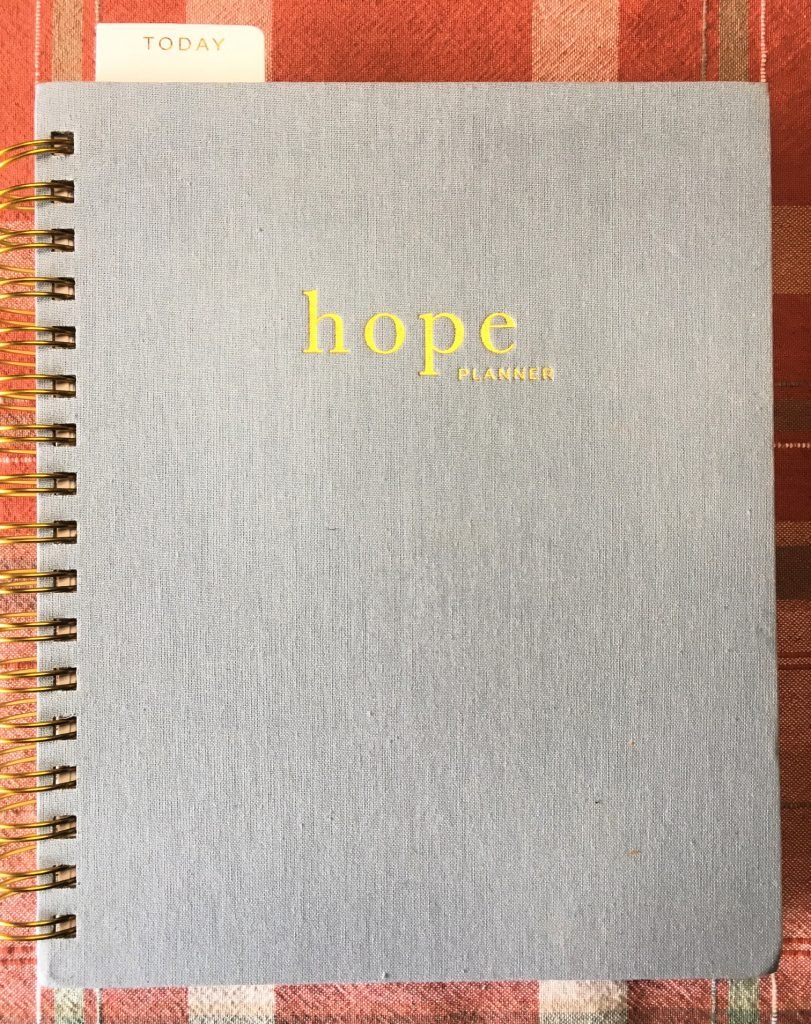 What did I think?
Up front you should know that I loved this planner. I chose the daily version, but there is also a weekly version available. Heather at Hopefuel generously gifted me this planner, but I have no affiliation with them. In fact, I even warned her that I would be very honest with my review, and she replied that she looked forward to it and would take any critiques into consideration as they are always looking to improve. (The only critique I have is that I wish at least one of the beginning of the month pages were dot grid instead of lined, but that's just because I'm a bullet journaler at heart and want options to either make a grid or write a list.)
Who might like this planner?
This planner is perfect for someone who doesn't have a huge, detailed schedule to manage (this planner can definitely handle a full schedule however), and for someone who wants to be sure to get daily time in the Bible and prayer each day. This daily planner will take you through six months, and has a few pages for the start of each month, plus a grid calendar to keep you on top of events and appointments.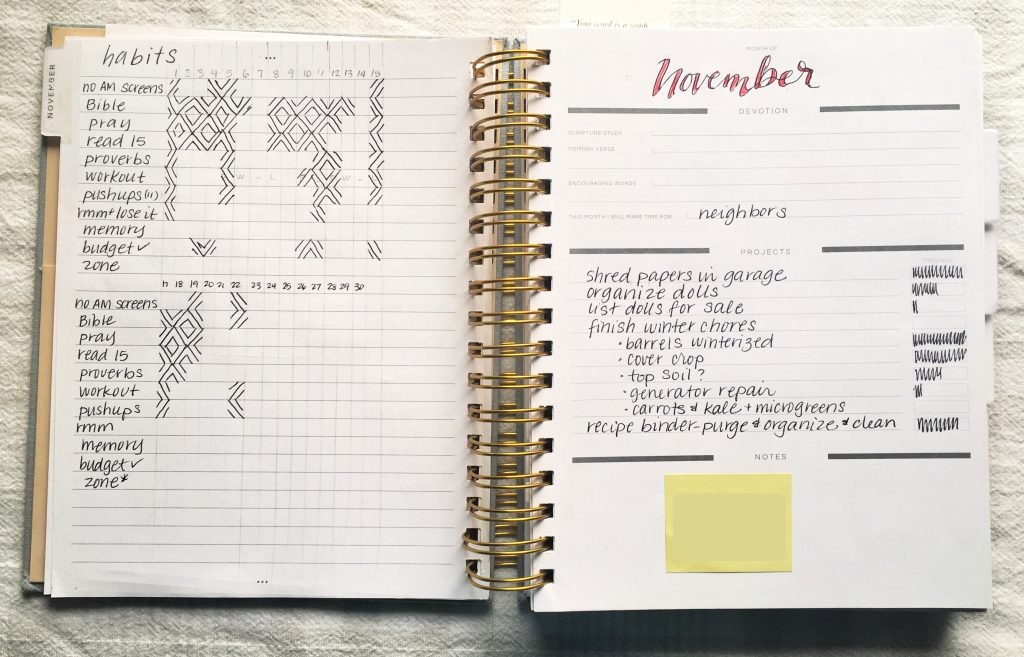 I really like the set up for each month with a page to stop and think of your most important projects. I used the lined page on the left for a habit tracker and the other side of the page for a menu list.
At the start of each week there is also a blank page to use to make plans, lists, or whatever. Here are a few of the daily pages and how I used them. They had all the room for what I needed them to do, plus, it was a good reminder to get time in the Bible and prayer if the top part of the page was blank and staring at me.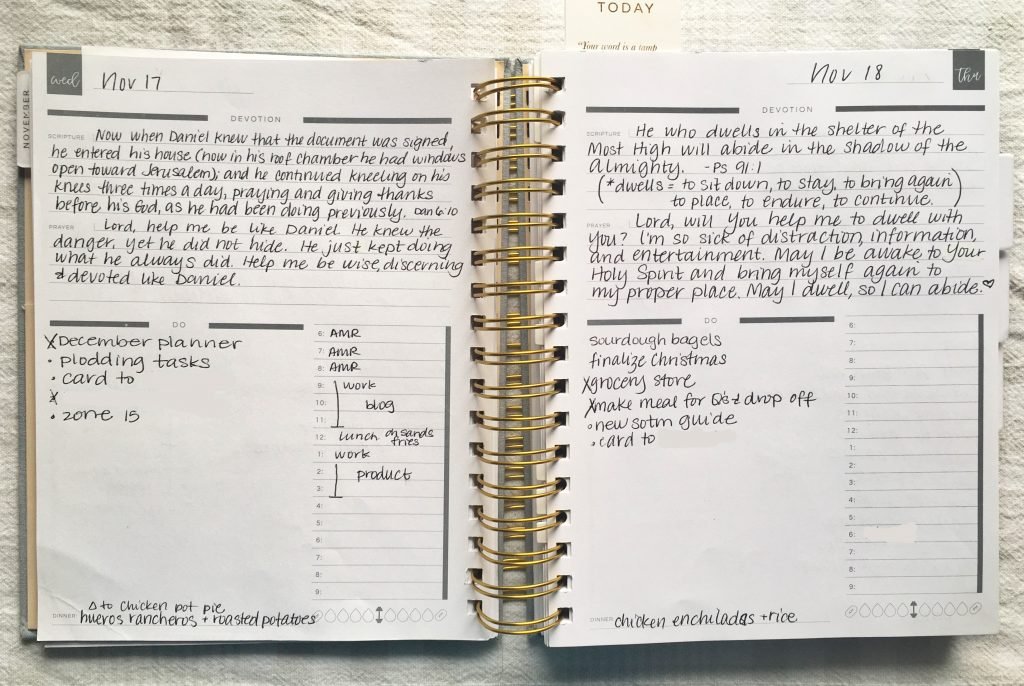 The movable bookmark was also super handy to make it quick to flip open to where I was in the week. Overall I really loved my time in this planner and it was an excellent reminder to pay attention to what I was reading in the Bible to pull out a verse and pray over it.
If you are looking to up your game on Bible reading and prayer in 2022 but also want to keep things simple with one planner, this might be exactly what you need! You can check out the planner here.