Planner Experiment – a free planner for October
I made it through September in my 2021 Bullet Journal and then I ran out of room. Rather than buy a new notebook and have the rest of the year in part of another notebook, I thought I'd run a 3 month experiment that might really help you too. I'm going to try a different planner for October, November, and December and see how it goes. I'll do a detailed blog post at the beginning and end of each month telling you what I liked and what I didn't and how it went. How does that sound? (I'll share my September bullet journal pages soon!)
For October, I'm going to be trying a FREE and INSTANT printable option online from Scattered Squirrel. Right away I can tell you that a CON to doing it this way is that her website is HUGE and OVERWHELMING with tons of options. You have to hunt for what you want.
BUT
She has just about anything and everything you might want, if you have the patience (and a printer) to put it together. She has some pretty cool options too. So after I figured out what I wanted, I put it all together in a clickable list below if you want to try it too. But remember there are tons of options for each kind of page and for the size you want (full size or half size) so if you don't like the color or style just search around on her site and you're bound to find something you like.
My Free Scattered Squirrel Planner for October
Here's the breakdown (I used full sized options). I printed out annual, monthly, weekly, and daily pages. I wanted you to see what it would be like if I decided to use this planner for a full year. I'll show you the pics and layout first, and at the bottom of this post are the direct links for each page.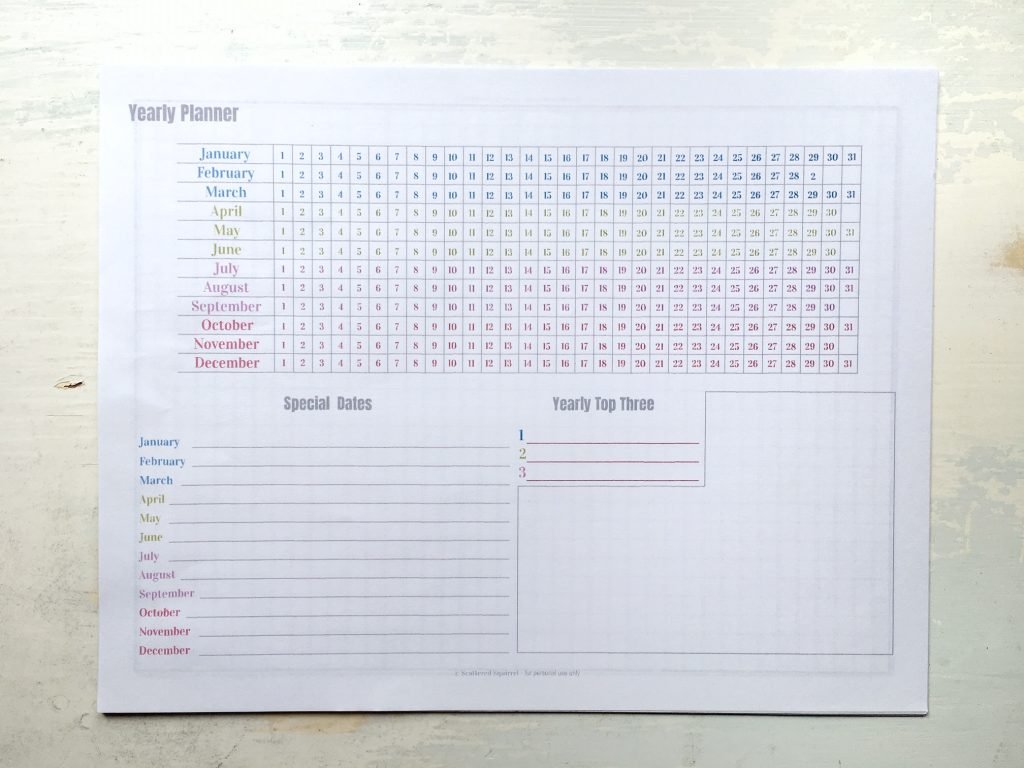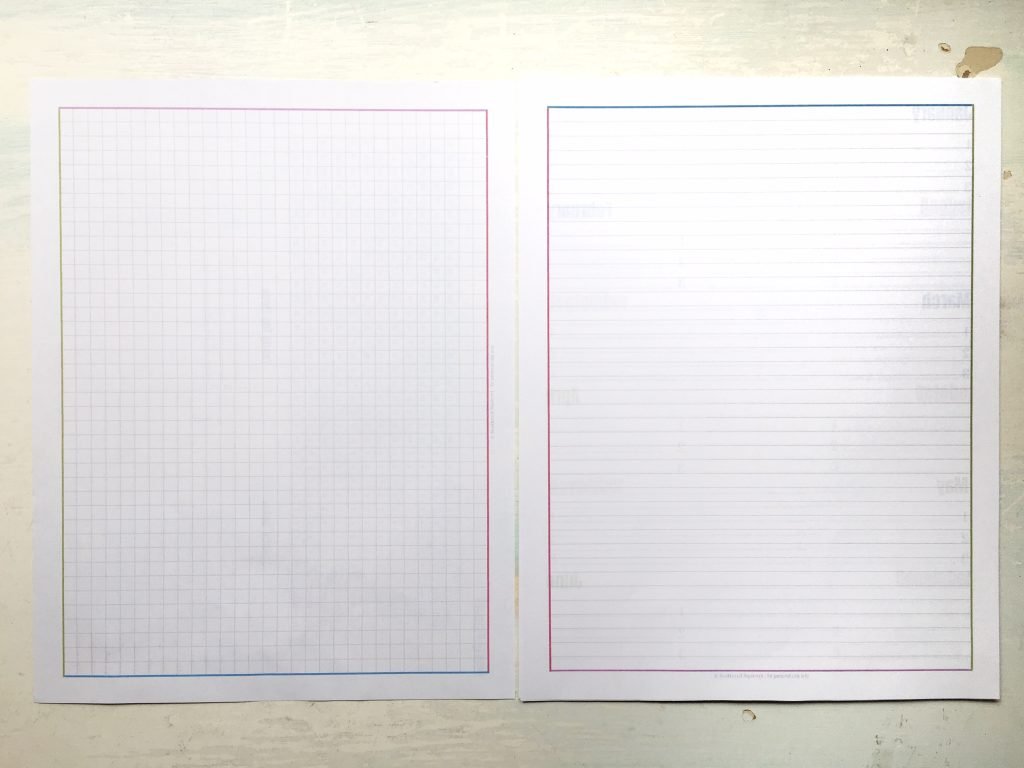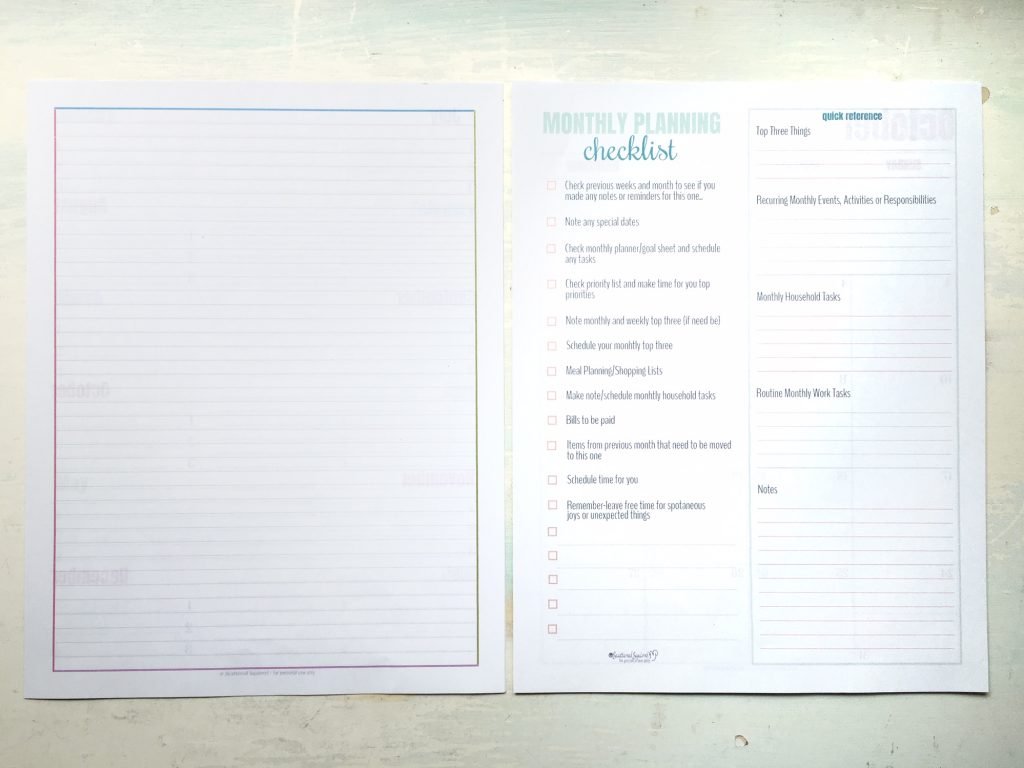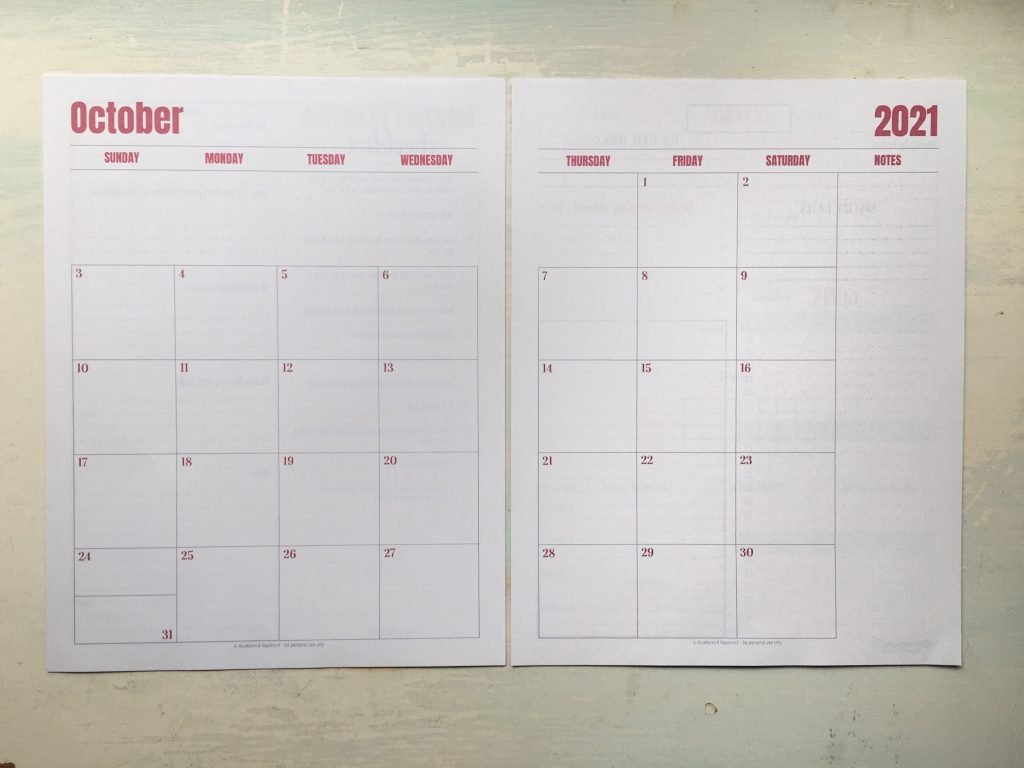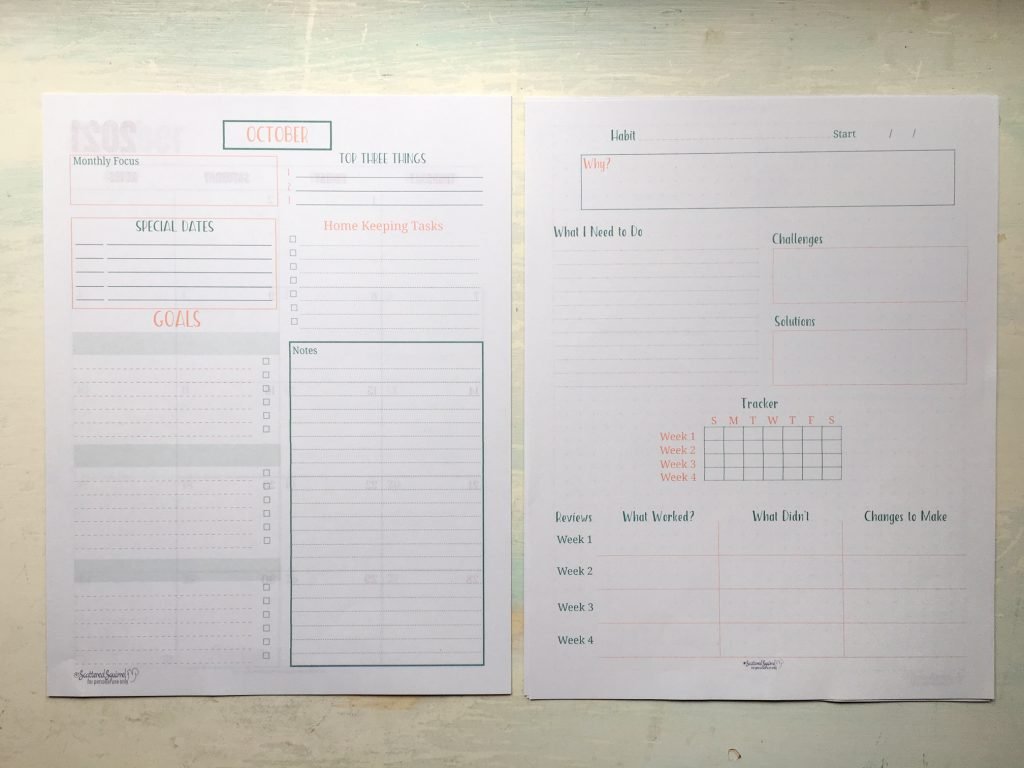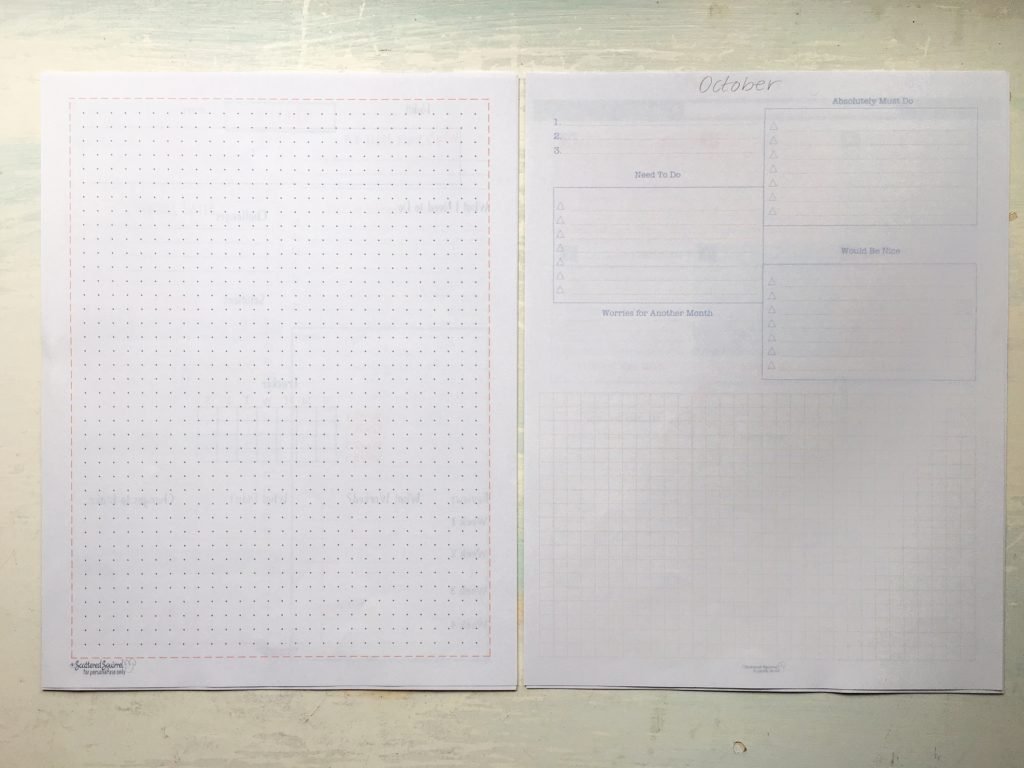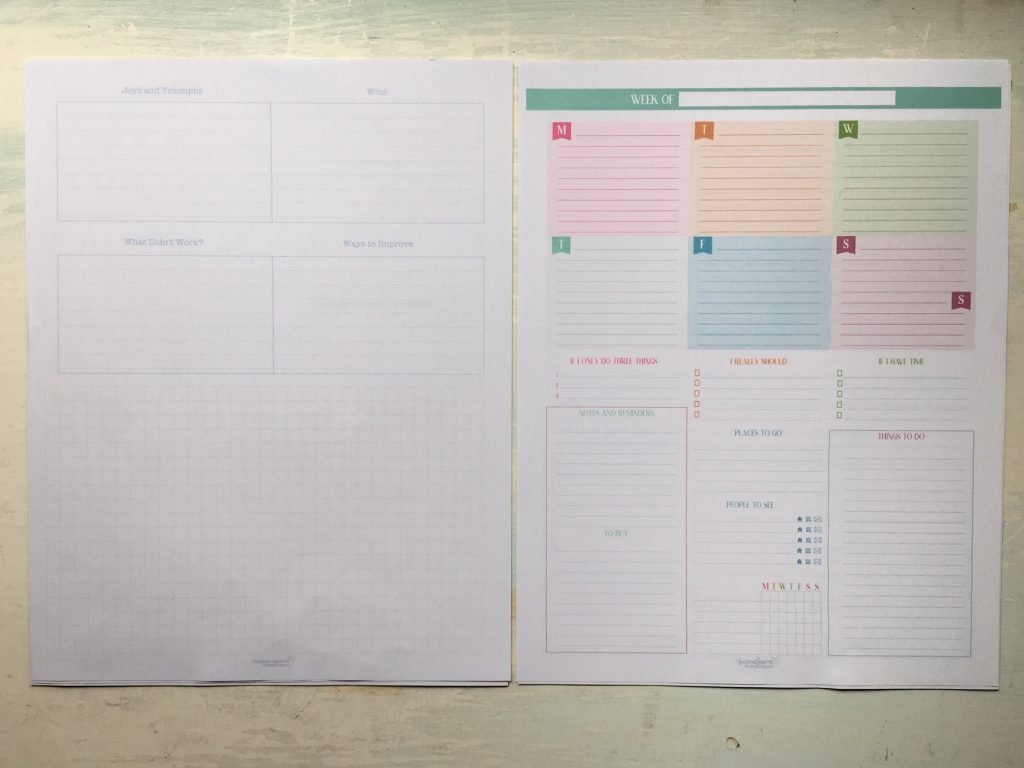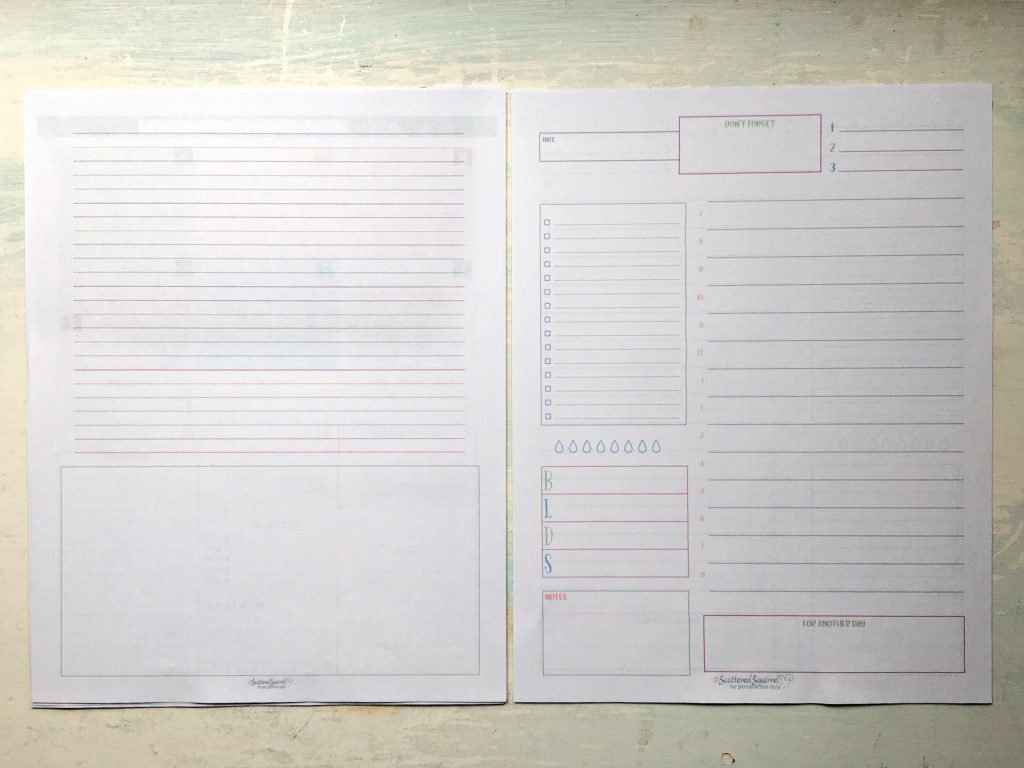 So that's the layout of my planner. I still have to hole punch and put them in a binder. If I were building a planner for the whole year, I would probably make this a disc bound planner with some heavy and pretty card stock for a front and back cover. But since this is just a trial, I'm going to stick to a narrow three ring binder for the month.
Pros and Cons
So far the pros are that this is completely free, very customizable, and she offers well designed pages and some fun pages that aren't available in regular planners.
Cons are that you have to fuss a bit with printing if you don't want blank pages, and it can be overwhelming to set it all up. And if you don't have a printer, it would be really hard to send to a print center.
Links for you
And since it's a bit difficult to go through the site and find all these pages, I made some easy clickable links in a Google doc for you if you are interested in making one for yourself. The links are in the same order that I have them above. I'll update you on how the month goes!