{Week 45} 2023 Bullet Journal plans, preserving garden produce, and goals update
Bullet Journal plans for 2023
Next year will be my 10th year of bullet journaling! A decade of my life is now recorded in Bullet Journals. So, I was thinking that's a pretty big milestone, and based on all the questions and comments I've gotten over the years, maybe 2023 will be a good time to review them with you. I've drafted out a plan to do a fairly detailed review of each of my previous bullet journals with the goal of helping you set up your own and make yours work for you based on what worked and didn't from me. I think this should be helpful for those of you who want to know more about how to bullet journal to see how I started out with the very first one and changed through the years.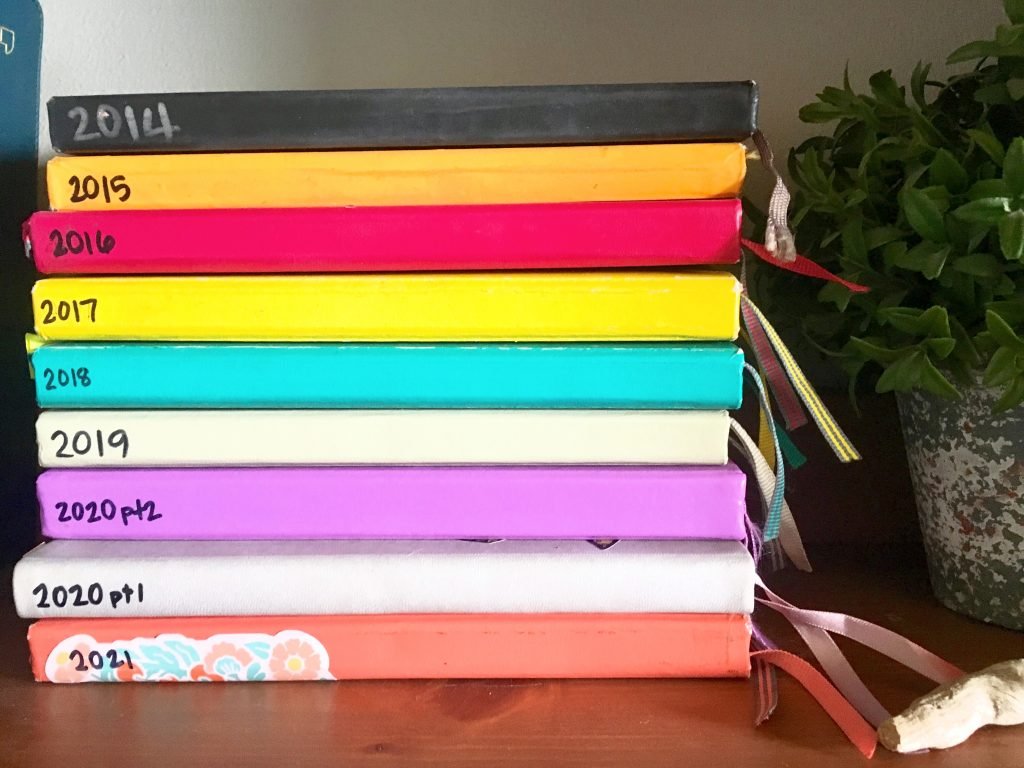 Each month I'll share my new 2023 monthly and weekly set up pages and share many of my favorite links and bullet journalers. Each month will focus on one previous bullet journal and I'll share specific pages and ideas. They are definitely not works of art and some are just plain messy, but they are real successes and failures. I'll show what worked, what I've kept, what I've stopped, and what I wish I would have kept up with. I'll also answer any questions you send in as specifically as possible. That's a huge task, but 10 years is a pretty special milestone and I'll have a lot of fun looking back on past stuff and sharing new ideas!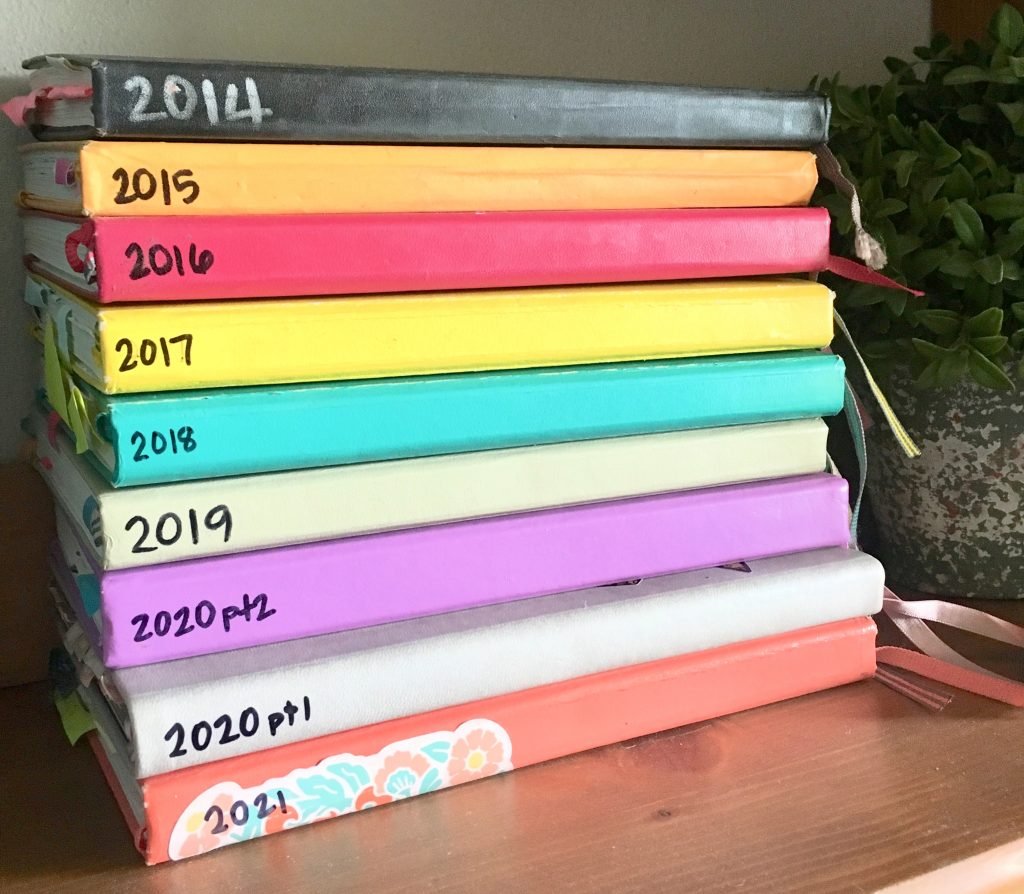 I'll start this new series on November 17, by getting you ready to set up your own bullet journal with lots of options ranging from cheap and affordable (composition notebook and ball point pen) to keepsake quality (better notebooks and well… still just ball point pens. I'm not a pen snob.). We'll also discuss what to expect and I'll answer any questions you have. (I'm still drafting my plan, so please let me know what you want me to cover so I can make this as helpful as possible for you! Leave thoughts in the comments or send me a note on the "contact me" page ASAP so I can have something to answer!)
Garden
November 9th was our first frost this year. I had been checking the calendar and saw it coming so I tried to prepare beforehand. I moved my strawberry starts inside (more on that below) and planted my garlic from home saved garlic bulbs (this year was my BEST year for garlic by far and we have been enjoying it!)
This spring my strawberry plants did really poorly, but they were at least 3 years old (maybe 4?) so I started researching how to propagate plants from the runners. I tried to let them root, then transplant where I wanted them and every one of them died (it was super dry this summer and I didn't baby them like I should have). So, when I pulled up the old plants I tried something different, and cut off the runners and then put them in a seedling tray with water in the bottom.
These have been rooting in here for a couple months and the roots are amazing! I should have close to 30 plants that were all free! According to strawberryplants.org I should be able to plant them out next month. I just need to figure out where and prepare the ground this month.
Over the winter I will research how to better grow onions and carrots (the two crops that have been disappointing to say the least). For the carrots I will be making my own seed tape!
Preserving
The frantic preservation season is over for the year. I still have tomatillos in the freezer (and a couple gallons of tomatoes) that I need to make salsa from, but other than that, garden canning is done. I finished up the year with 4 pints (it's a trial run) of piccalilli and 7 quarts of pasta sauce.
So now the big question: Did I really save any money doing all this? Was it worth it?
I remember we used to be able to buy canned and frozen vegetables in the store cheaper and easier than growing and preserve your own. But, with inflation going through the roof, and organic prices soaring way past that, I can confidently say that growing them myself from seed, organically, is way cheaper than buying even store brand non-organic. It used to be that the store brand canned green beans would be on sale for .25, regular price would be about .48; now regular price is up to .78 and climbing. My food is grown with no pesticides or sprays, and it is canned and frozen the same day it is picked. The travel time from the field to the kitchen is about 20 steps. I figure that's got to be way more nutritious than factory stuff.
Also, when thinking back on 2020 and all the empty shelves, it's really important to me that we know how to grow our food ourselves to always have a supply. We probably won't be able to grow enough to get us through a full year, but it will be an excellent cost saving supplement. Plus, there's a giant learning curve (and re-learning curve that is pretty steep with gardening), so I want to keep practicing. Gardening and home canning are quickly becoming lost skills, and I definitely want to be able to pass them along. Each year is another year to learn what works, what pests to watch out for, how to get rid of them, and how to save seeds.
The canning jars and lids are an expense, but my mother in law has been scavenging jars for me from estate sales (most of these come covered in dust with dead spiders and cobwebs inside but they clean up super well) and *shhhhhh* I've been experimenting with reusing canning lids (it works so far, but I'm not saying you should do it…) and the reusable Harvest Guard lids. So far, I've had great results with both. Any that fail to seal are stored in the fridge and eaten right away. I did have two failures with the Harvest Guard lids after storage (I was able to quickly spot them because I store them without the rings on, and when I lifted up on just the lid, it came right off. Those jars went into the toilet.)
Goals for Quarter 4 (update)
And here's my goals update for the year.
Continue to memorize 2 Peter (I have 1 Peter 1:1-8 down pretty well.)
Continue to write out and notate Proverbs for my youngest son. (Currently on Proverbs 22.)
Continue to workout with Pahla B and track food on LoseIt. (averaging 4 days a week with Pahla, and 6 days a week on LoseIt. Down a total of 7lbs this year. Like memorizing, it's teensy tiny small steps, but it's progress, right?)
Continue my personal education by finishing Don Quixote and at least starting Herodotus (currently on chapter 32 of 74 in Book 2 of Don Quixote)
Continue to work on new 1 Peter Bible study (after questioning my life and having a brief meltdown, I'm back to studying and writing. Pray for me!)
Continue to work on the photo declutter project, moving to decluttering and printing digital photos (ugh. BUT! I did get in the photo storage boxes so I can complete the work on the printed photos –one for each son.)
Wipe down, prime, and repaint bathroom. (Currently the walls are mostly primed, and the window sill and trim have been stripped and ready for stain. Paint and stain purchased and waiting!)
Sand and repaint bathroom door and cupboards and linen closet doors. (This is step 2 after the walls and the window.)
Repaint hallway. (after the bathroom! I might just make this goal after all!)
Things for you to remember
Please leave me your thoughts on what you'd like to know about bullet journaling or what you'd love to see or learn.
Don't forget about The Promises Advent Study and the kids interactive notebook and coloring book (for younger kids). They are at the lowest prices ever! This is the perfect time of year to start! (Next year one of my goals, if possible, will be to write a new study over the prophecies of Isaiah 53 and how Jesus fulfilled them.)
And, most of all remember God is good and He does good.