Food prices going up? Free menu planning (that doesn't feel like jail!)
Food prices, gas prices, and inflation have us tightening our budget around here, and I'm going back to some of the things we did when we were broke with three young kids. I dug out my old More with Less cookbook, and today I'm going to share how we used to menu plan in a way that gave me a plan, but didn't leave me feeling stuck in jail, eating the gruel that Past Me (she can be very strict and mean at times) thought would be a good idea, and left room to flex meals around as needed.
I call it: a menu skelet (pronounced skell-ette, it's a skeleton, but without the "on", because it's way more fun to say, try it!) So today, I present to you another tool to combat inflation and rising food costs…
The Menu Skelet
There are lots of fun ways to do this, and I'm going to present to you different menu skelet ideas. You choose what works for you or completely change it and make it your personal skelet. You can change weekly, monthly, or according to the season, but the key is to keep it simple and practical and easy to plug in the ideas and be done.
Flexing with the seasons or schedule
For example, if it's summer, I love a plan that includes grilling at least once a week. If it's the cold of winter, I'm swapping grilling out for soups. If it's sports season for kids, those nights are going to be grab and go meals that don't need to be reheated (wraps, sandwiches, salads, crackers/cheese). If it's tax season and we're broke, it's going to have a lot of cheap meals and casseroles. If I have a busy week or long days and I've got freezer room, my plan is going to include a M1F1 meal where I double the recipe so I can make one for tonight (M1) and freeze one for later (F1). These are meals that I've collected that freeze and reheat well.
Tons of options!
With that in mind, here are some skelets that I (and friends) have tried and had success with. Each skelet is for 7 nights. This is my current one that I repeat each week and plug different recipes into according to the general category for that day.
Night 1: Tortilla night (this can be tacos, burritos, quesadillas, tostadas, or cold or hot wraps)
Night 2: Soup (or in the summer GRILL) This can be soups, stews, or chowders. Serve with salad sandwiches or bread.
Night 3: Meatless (because we're still learning to wean ourselves off meat for every dinner, this is sometimes a sad affair, so if it's meatless night, there's usually a dessert on these nights. Do any of you have any good recipes to share?)
Night 4: Crockpot meal (On my super full days, it's crockpot night.)
Night 5: Pizza night (this used to be a mini-celebration for making it through the homeschool week and no one being hauled off to jail. We celebrated with the boys' favorite food: pizza–usually homemade. Currently it has changed to pizza or Italian night, depending on my mood and if I want to make crust that week.)
Night 6: Make 1, Freeze 1 (double the recipe, make one for tonight freeze one for later. This is also an excellent way to stack up meals to share with someone when there's a need!)
Night 7: Leftover Buffet (Or if we've eaten all the leftovers, this would be sandwiches or easy meals from pantry staples we usually have on hand.)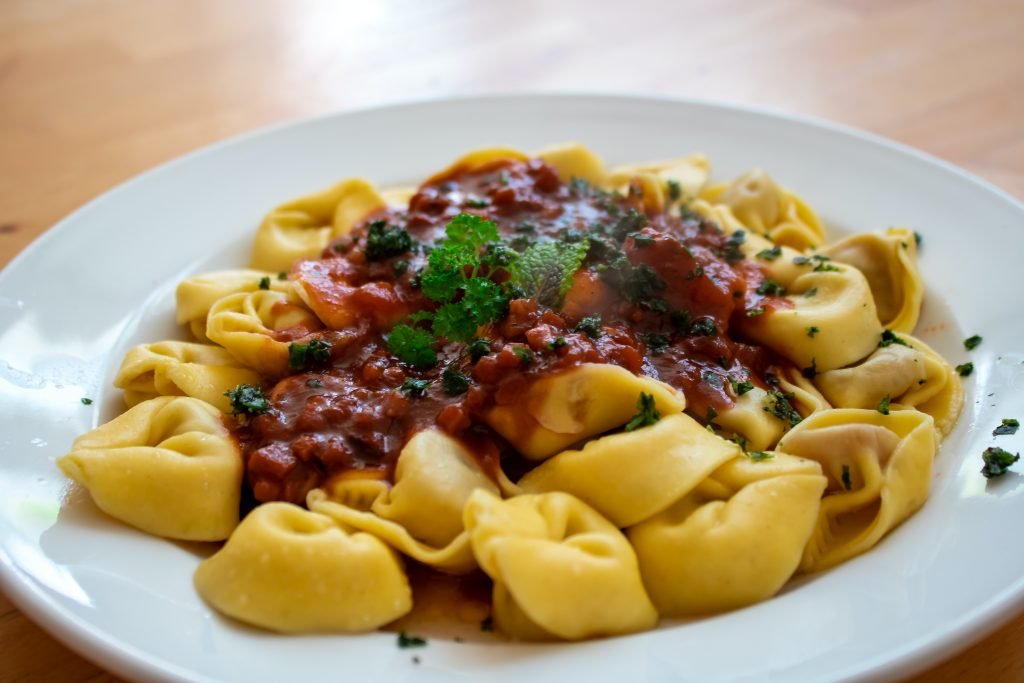 Another Skelet:
Night 1: Easy/Cheap (this has meant in the past roasted sausages/hot dogs or grilled cheese and soup, etc.)
Night 2: Instant pot meal (Having an IP night has helped me start to build up recipes that we like, please share you favorites! We're new to this.)
Night 3: Breakfast (Yum!)
Night 4: Meatballs (Meatball subs, Spaghetti and meatballs, Swedish meatballs, sweet n sour meatballs, etc)
Night 5: Pasta (any type, made any style that suits your fancy that week)
Night 6: One pan meals (can be sheet pan meals, or one pot type of meals)
Night 7: Take out or dine out! (or if that's not in the budget, this reverts to leftovers or a simple meal like Costco rotisserie chicken or frozen pizza. Plus, this can be a reward if I've followed my plan or stuck to my budget!)
How 'bout another?
Night 1: Mexican (Yum!)
Night 2: Italian (also Yum!)
Night 3: Something from a cookbook (like the More with Less cookbook)
Night 4: Asian (also Yum too!)
Night 5: Something tried and true (comfort food, or long standing family recipes–I have a recipe box that was my grandmas, then my mom's and now mine)
Night 6: Kids cook (great for teaching basic skills and recipes–I usually let the boys choose what they wanted to make, and we alternated who was the chef each week to guard against The Hunger Games rising up in the kitchen because everybody was hungry and grumpy.)
Night 7: On Your Own (Warning: Sometimes this also leads to the Kitchen Hunger Games because someone got what someone else wanted and how come he always gets that!?)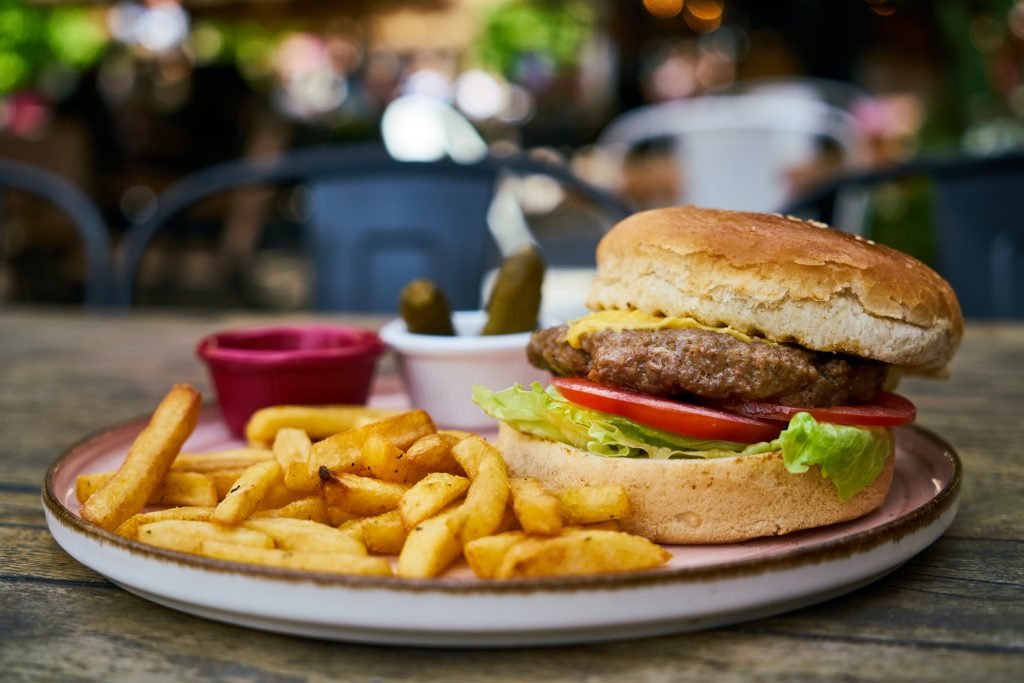 One more?
Night 1: Beef
Night 2: Chicken
Night 3: Fish or Seafood
Night 4: Meatless
Night 5: Pork
Night 6: Beans and Rice
Night 7: Takeout/Leftovers/Dine somewhere else
So you get the idea. Having a skelet to be the framework helps so much because you don't have to reinvent the wheel each week. I just get my binder out and run through all the pasta recipes and plug them in for the month, then all the chicken recipes, etc.
What about when I don't want to cook that?
Now what about those nights that you don't want what you planned for that day? Just swap it. If it's a taco night and I just had tacos with a friend for lunch, then I would swap taco night and do a different nights plan instead.
If I'm super tired from a crazy day, maybe I have the frozen pizza or takeout that day instead. I have the freedom to do that because I have all the ingredients for the week because I planned it before I went to the store.
What about Breakfasts and Lunches?
Lunches are usually leftovers. I also like to marinate and grill whatever protein is on sale that week, so we can add it to salads, wraps, or sandwiches for easy lunches.

I also have a generic skelet for breakfasts too:
Day 1: Oatmeal or cream of wheat or cereal
Day 2: eggs and meat and toast
Day 3: Pancakes or waffles (I usually make a double batch and have this for more than one meal)
Day 4: Yogurt and granola or smoothie
Day 5: Potatoes and meat
What does shopping look like?
I usually go to the store once a week now. In the past it has been every 2 weeks. So however often you go, plan out your meals for that length of time and get all the groceries in one trip. That way you are saving yourself from the insane prices at the gas pump too.
What about you?
I'd love to hear if you do this sort of planning, and what your themes/skelets are! Share in the comments!