November Challenge Update 3 + my next project
My first November challenge was to finally shred the rest of our old bills and bank statements. My second challenge was to organize my recipe binders. I needed to get rid of recipes we haven't made and put in the new ones I've been making and using for over a year now that are just floating around on loose paper. The loose recipes were getting overwhelming and when I wanted to find one, I had to flip through that big stack of papers!
Here's the BEFORE: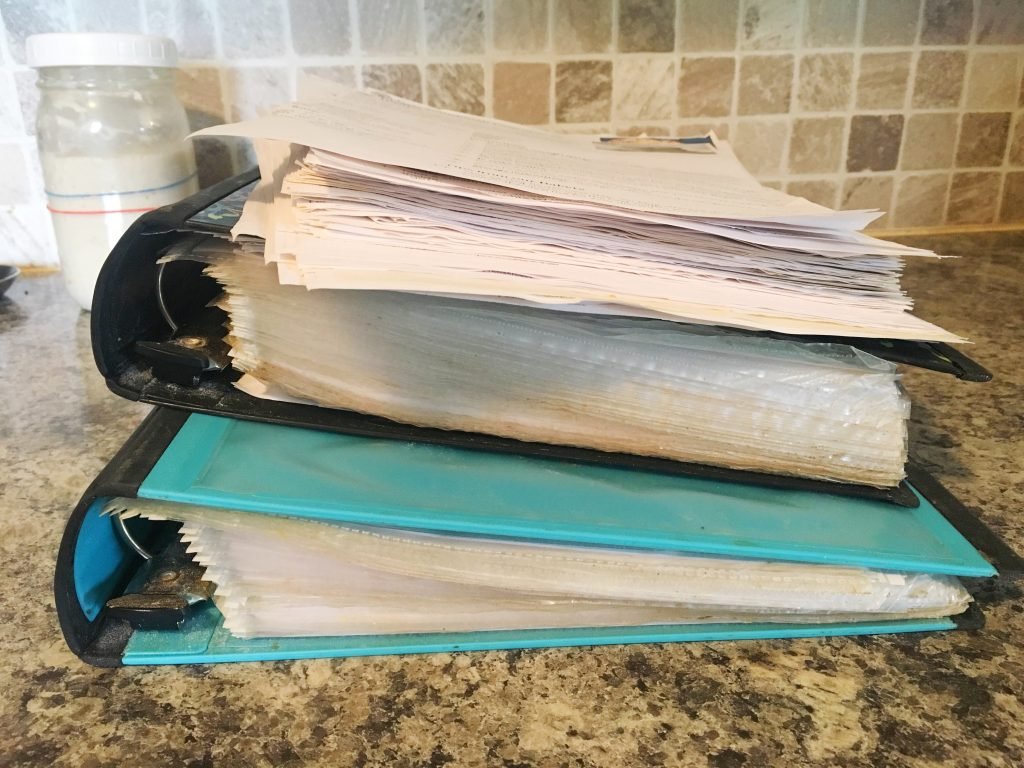 And the exciting AFTER:
I culled everything and wiped down smudged page protectors and scrubbed the binders clean! I also sorta-organized the recipes by category too. The black binder has main dish recipes organized loosely by chicken recipes, beef recipes, pork, soups, salads, and slow cooker meals.
The top binder has breads, breakfasts, desserts, and all the misc recipes (like Christmas treats, made from scratch recipes, etc.) It feels great to have that small but overwhelming project done!
My next project is tackling the homeschool hutch in our dining room. My youngest graduated from High School this past June, and all his books and binders and mess are still in there, just as we left them. So I need to clear those out, get rid of what we don't use, and sell what is still in usable condition.
How about you? Are you plugging along on some November projects? Do share in the comments!