Bullet Journal – July review & August set up
Here's how my July bullet journal filled up…
The "What I Did This Month" page ended up not working because I was kind of already reviewing my day on the "memories" page for this month. So for August, that'll be gone.
And the "one line reading reflection" was a great idea, but I'm still learning to be more consistent with it. Definitely keeping that for August.
Love a memories grid like this. If I have time I can doodle, if not, I can just take notes. And blank squares are okay too. I wasn't super excited about the color I chose for this month of orange. I think I need some different colored markers, more muted. I'm not a bright colors person.
And this habits page? I LOVE it! I don't know what it is about having the little calendars for each habit, but I love it. Maybe it's making the pattern and wanting it filled in, instead of empty space? Whatever it is, definitely repeating for August.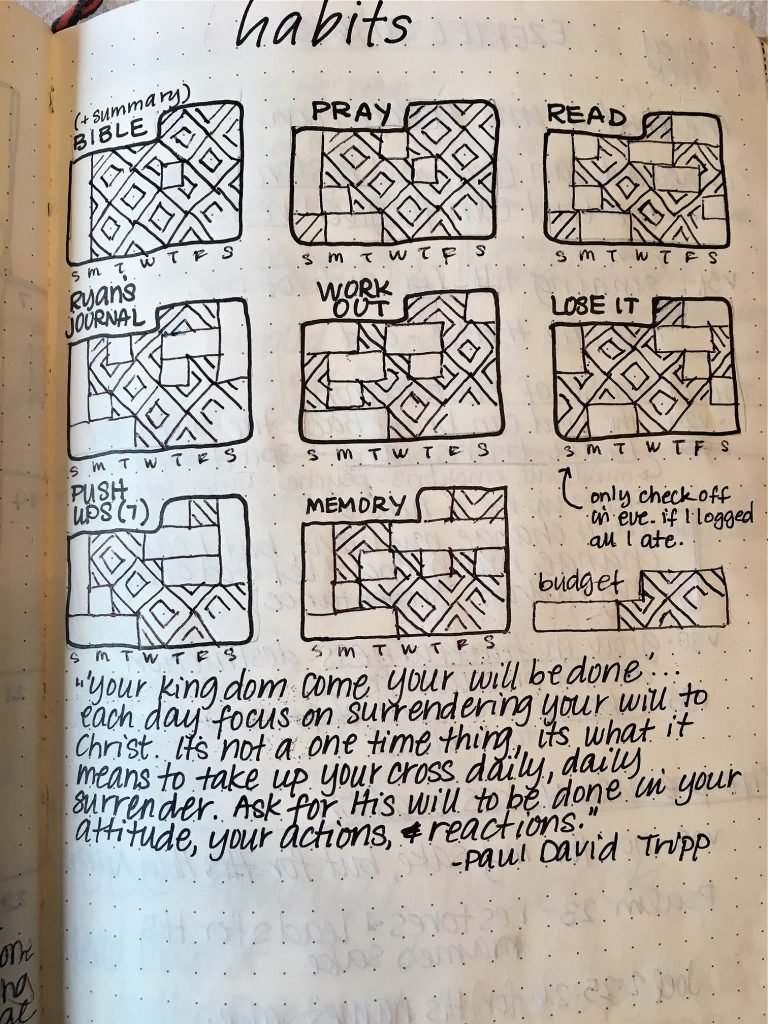 Then from there, it just goes into my boring and messy weekly grid and daily pages.
So here's what August looks like.
I'll color in this front page as I have time during the month. Usually if I'm stuck on an idea or thinking through something coloring helps me think through it.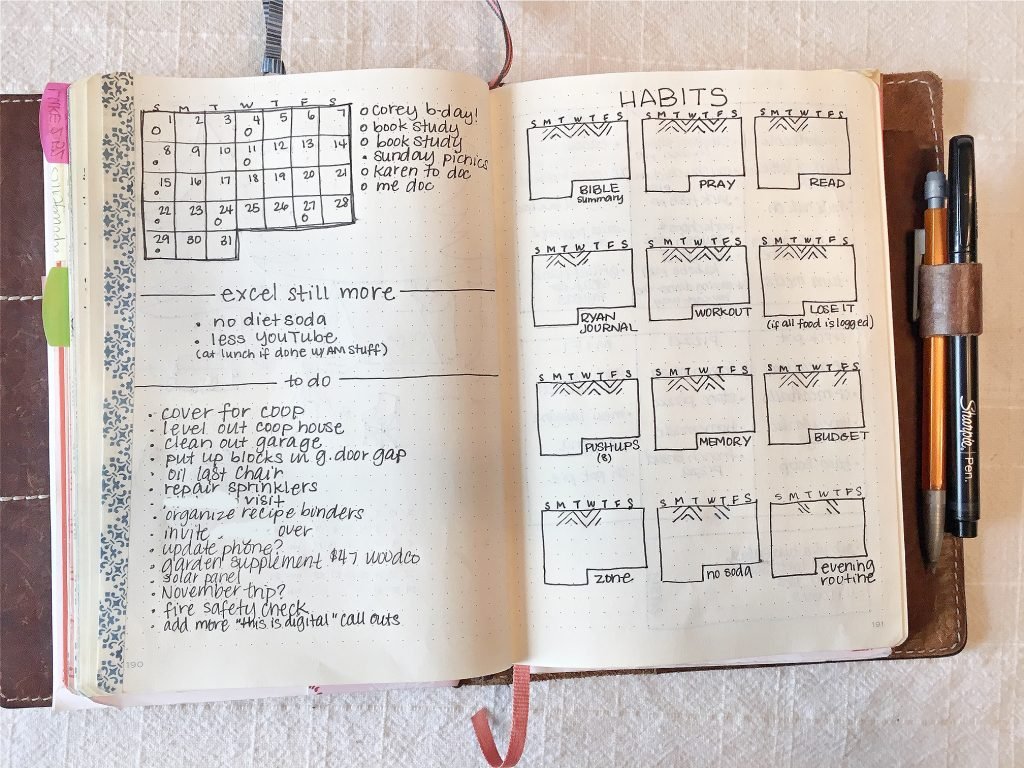 A mini calendar for a reminder (need to color in the dots still), two goals for the month, and a to-do list that is too full already! And the habits page round two!
And instead of doing my menu planning on a list or calendar this month, I thought I'd just make a grid and then choose from one each day of the week. I'm trying some recipes from a new cookbook, Saving Dinner the Low-Carb Way. It has a lot of good sounding recipes. I'll let you know how these turned out!
And I'm going to try the One Line a Day again. It forces me to pay attention to what I'm reading.
And the memories page… Praying it's a great August!