Welcome!
This is a four part course with Dr. Martyn Lloyd Jones' classic book Studies in the Sermon on the Mount. In this course you'll learn the deeper meaning behind the Sermon on the Mount and how it applies to all Christians at all times.

Our "professor" will be the late medical doctor and acclaimed pastor of Westminster Chapel, Dr. Martyn Lloyd-Jones. Our textbook will be Studies in the Sermon on the Mount, and the printable workbooks we'll use for application are provided as part of the course.
I, Kari, will be your Teacher's Aide here to help you apply these truths to your life.
Meet your Professor
Dr. Martyn Lloyd-Jones
Doctor Martyn Lloyd-Jones was the highly acclaimed pastor of Westminster Chapel for over 30 years. He was trained as a medical doctor then felt the call of God to become a preacher. He was often referred to as "The Doctor" by the people he ministered to because of his ability to understand the root cause of a problem and how to treat it. He started his career healing bodies as a medical doctor, then spent decades healing souls with the gospel of Jesus Christ.
"Martyn Lloyd-Jones was without question the finest biblical expositor of the 20th century. In fact, when the final chapter of church history is written, I believe the Doctor will stand as one of the greatest preachers of all time."
-John MacArthur
"My two favorite preachers now in glory: Charles Spurgeon and Martyn Lloyd Jones. Read them well." -Paul Washer
"Expository, discerning, diagnostic, soul stretching, mind stretching, life changing preaching." -Sinclair B. Ferguson
What is it like to join a course?
It's actually really simple. This is not a class with homework and grades, but rather an enhanced Bible study. Once a week you will get an email sent directly to your inbox with additional information, insights, and ideas for how to make this study more than just reading a book.

You'll be reading one chapter a week in the "textbook," (purchased separately), and meditating and reflecting on what you've learned. Then specifically applying it to your life in the included printable workbook.

This course includes a reading plan, workbook, exclusive weekly newsletters, memory cards, and an amazing analogy that builds on itself each week to help you remember what the Beatitudes mean.

P.S. It is HIGHLY recommended that you find a couple friends to do this course with! It is a great excuse to get together and will help keep you accountable. Plus a friend or two is invaluable to help share insights and personal application!
the FOUR PART course
Studies in the Sermon on the Mount
CLASS ONE: THE BEATITUDES
Length: 13 weeks
Cost: $15 (Plus purchase the book Studies in the Sermon on the Mount, which will be used for all four courses.)
Topic: Study the true depth of the beginning words of Jesus' longest sermon with the help of Dr. Martyn Lloyd-Jones. The doctor had incredible knowledge and insight into the Beatitudes, and as both a trained medical doctor and a spiritual doctor of the soul, he deals with the root causes of our misunderstandings and points out the truth in a way no one else can. We will learn what the Beatitudes actually mean and what Jesus calls each one of us to do.
CLASS TWO: MATTHEW CHAPTER FIVE
Length:
Cost:
Topic:
CLASS THREE: MATTHEW CHAPTER SIX
Length:
Cost:
Topic:
CLASS FOUR: MATTHEW CHAPTER SEVEN
Length:
Cost:
Topic: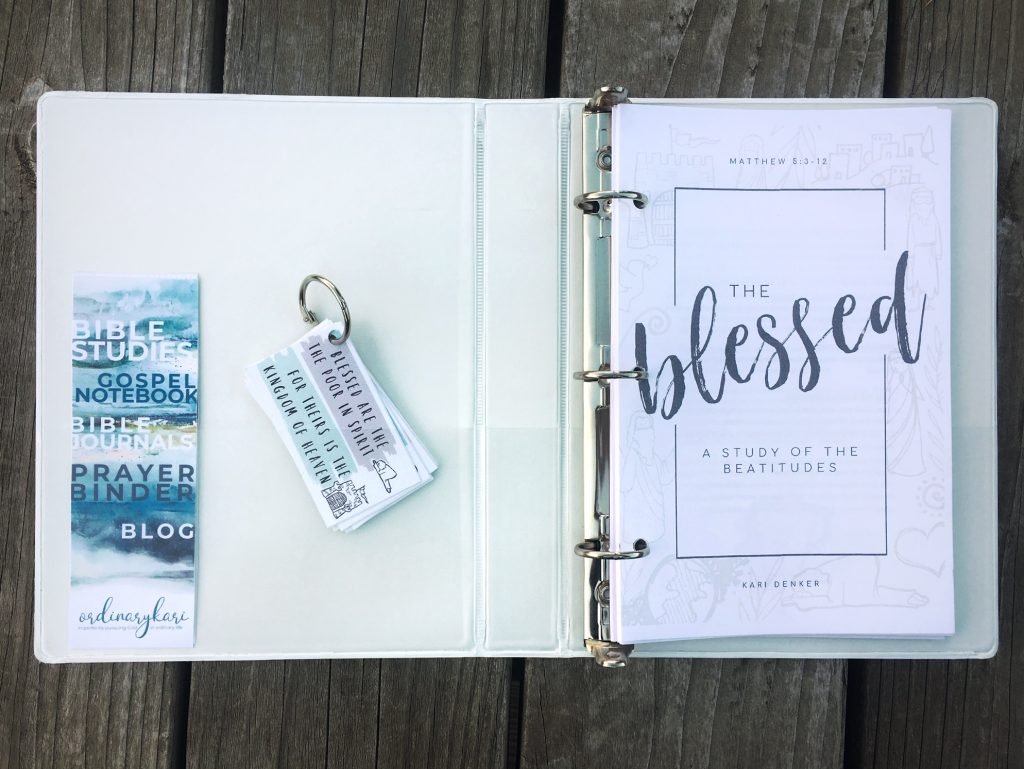 ready for a life changing class?
Here's what others have to say